Tinting your car, we do not use a cutter
A maximum of quality tinting your car by:
Finishing perfectly the Dot-Matrix borders;
Finishing flawlessly the opening windows' cut;
Cutting the accurate measures of glasses with a Plotter;
Installing our film without any defect.
By installing our residential films, we offer a maximum of efficiency
An important effectiveness with our residential films installed by:
Delaying vandalism/theft attempts;
UV and Infrared protection;
Improving visibility;
Heat rejection.
A maximum of credibility for Dynamic, according to all our customers
99.96%* of our customers are completely satisfied with our job
*Satisfaction percentage calculated from all our customers' opinions in 2017 through Social Media (Facebook, Instagram, Twitter, etc …).

Our extensive range of approved  High-Performance solar films for the automotive and construction sectors, with more than 25 years of experience in the European and International markets, provides your car, your office, your store and your home beauty, privacy and well-being.

The magnificient Series-1080, with more than 115 years in the International market, not only protects the chassis, but also completely changes the appearance of your car.
Tinting your car windows in our facilities is a(n):
Security from curious and inquisitive glances;
Drop in fuel consumption;
Thermal insulation of your vehicle's interior against heat;
UV and Infrared protection;
Delay of vandalism/thefts attempts, accidents and fires;
Less glare and eye strain;
Compliance with required certifications, with the current legislation and the European standards;
Increase of your car value.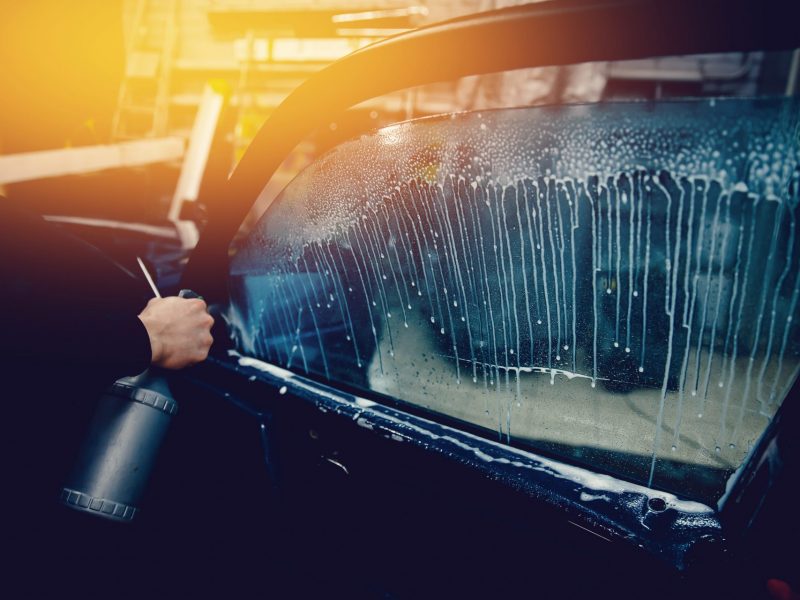 *Tinting the front glasses is under the total responsibility of the owner/driver